Warrior Ritual GT2 Intermediate Goalie Leg Pads - Source Exclusive
Regular price
$699.99

CAD
Sale price
$559.98

CAD
Save $140.01

CAD
/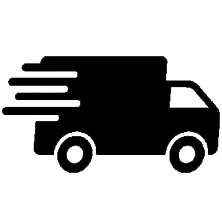 Free shipping for eligible orders over $100.00. Promo is automatically applied at checkout.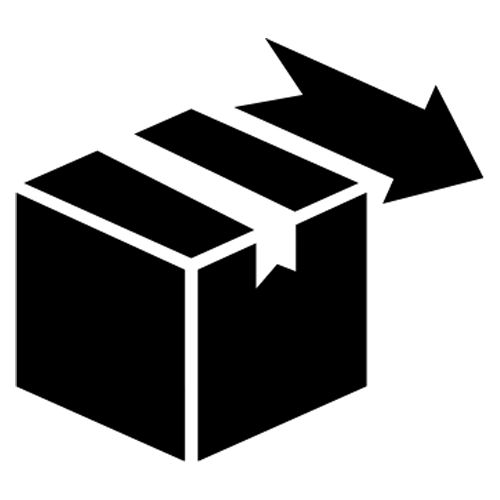 Hassle free returns for unused items up to 90 days after your purchase. Certain exceptions apply for sanitary reasons.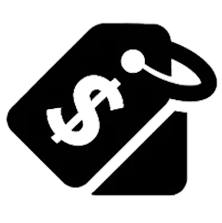 We gladly price match a competitor's advertised price for eligible items. If our price drops within 30 days of your purchase, let us know, and we will refund the difference.
The Warrior Ritual GT2 intermediate goalie pads have touched on the traditional feel of the pad while also improving the stability of the pad in the butterfly. Keeping the pad as light as can be, a tapered boot and improved torsional flex focuses on the attack angle of the pad without losing a perfect seal, Warrior is solidifying itself in the goalie world and improving their intermediate gear to be more similar to the pro.
ActiveDrop
Warrior has brought their 360-degree ActiveDrop leg channel to the GT2. Rather than your pad staying centered on your leg like most traditional pads on the market, this technology encourages more knee separation, therefore covering more of your five hole while in your stance or during sliding transition.
External Material
The Source for Sports Exclusive GT2 Leg Pad features a weave sliding surface, to enhance goaltenders ability to control sliding in the crease. The remainder of the pad stays the same with Gen Pro material finishing the exterior of the pad.
Internal Construction
Warrior uses a mix of High Quality HD foams on the inside of their pad to keep the pad light and soft without sacrificing the durability and integrity of the pad.
Pad Break
One of the main focuses for Warrior when designing the GT2 was an improved torsional flex, promising a perfect seal when in the butterfly. The GT2 leg pads consist of torsional flex points just below the knee and in the ankle to compensate for the toe taper.
Boot Angle
The Warrior GT2 has a soft, 60-degree boot to create a more reactive feeling. This benefits the user by being in sync with each movement and reducing any restriction when moving.
Knee Cradle
The knee cradle is bigger and more adjustable on the Ritual GT2, preventing goalies from missing or falling off their knee cradle, allowing goalies to be more stable in their butterfly than ever before. For goalies that prefer a tighter knee cradle, Warrior has added in an adjustable knee flap for a tighter fit.
Knee & Thigh Protection
Each set of Warrior GT2 Intermediate pads come with Warrior GT intermediate knee pads as an added bonus.
Strapping
The strapping remains the same as the original GT with an adjustable knee/upper calf strap, one main calf strap and the active response boot strap. The GT2's are equipped with lace in the toe bridge, creating higher tension to engage the torsional flex of the pad and achieve a perfect seal when in the butterfly. A leather boot strap is available at an additional cost to truly accomplish a more traditional feel.
Toe Taper
The GT2 pads have a tapered toe to increase the attack angle, as mentioned above, Warrior relies on regular lace to compensate for the toe taper and accomplish a full seal along the ice.
Sizes & Colors
The Source Exclusive GT2 Pads feature 3 colorways separate from the catalog GT2 Pads; Black/Black/White, White/Black/Red, and White / Blue. Warrior sizing can be a little different than other brands, with intermediate sizes begin at 30+1 inches.
Read More >
| Feature | Description |
| --- | --- |
| Boot Angle | 60-degree soft boot |
| Category | Performance |
| Customizable | No |
| External Material | Gen Pro with Weave Material on Sliding Surface |
| Heel & Toe Attachment | Skate Lace |
| Internal Construction | HD foams |
| Knee & Calf Strapping | Active response strapping system |
| Knee Craddle | Bigger knee stack with removable knee wing |
| Knee & Thigh Protection | Warrior GT SR Knee Pads |
| Pad Break | Torsion flex points below knee and at ankle |
| Toe Taper | Yes |
| Warranty | 90 Days |
Warrior Ritual GT2 Intermediate Leg Pad Sizing Chart
Leg Pad Size
Floor-to-Knee Measurement
30"
17.75" - 18.25"
45.3 cm - 46.5 cm
31"
18.25" - 18.75"
46.5 cm - 47.8 cm
32"
18.75" - 19.25"
47.8 cm - 49.1 cm
Goalie Leg Pad Sizing
Sizing up your goalie leg pads is crucial for having total control while moving in the crease. There are two different measurements you can use to project the size of leg pad you should be wearing. The first one is your floor-to-knee measurement, which you can match up with our provided sizing charts to find the size of pad you would wear, before plus sizing. The second is the sum of your skate size, mid-ankle-to-mid-knee measurement, and your mid-knee-to-mid-thigh measurement. This measurement gives you a rough idea of what overall size pad you should purchase.
Sizing before Purchase
For measuring your floor-to-knee:

1. In your bare feet, place the beginning of your soft measuring tape at the inside of the bottom of your foot.
2. Slightly bend your knee.
3. Run the soft measuring tape up your shin, to the middle of your knee.
4. Match your floor-to-knee measurement with our provided sizing charts.
Skate size + mid-ankle-to-mid-knee + mid-knee-to-mid-thigh
1. Take your skate size (for example, size 10).
2. Start your soft measuring tape at the inside of your mid-ankle, and run it up to your mid-knee (for example, 18 inches).
3. Now, from your mid-knee, run your soft measuring tape to your mid-thigh (for example, 7 inches).
4. Add your measurements together (10 + 18 + 7 = 35 inches).
5. This means you should be looking into a 35" pad, give or take.
It should be noted that these measurements line you up for an accurate fit, and not a fit that is intended for growing room. Also, different brands size differently, meaning a 35" pad in one can be a 34" or 36" in another.
Sizing after Purchase
Once you have your new leg pads, you'll need to make sure they fit you properly. To do so, you'll need to put the pads on with your skates, as if you are about to go on the ice. There a couple things to do to check size, once you have the pads on:

1. Stand straight, bring your feet together. This will show you the overall height of the pad, while on. Your pads should not, in any case, surpass your hips. Realistically, you want the top of your pad coming up to half-way point of your thighs. A pad fitted for growing room will be a little taller, so a little above the half-way point is normal. In any case, your preferences can alter these suggestions.
2. Secondly, go in your stance, keep your hands in a ready position, and drop to your butterfly. Without moving your legs to correct your butterfly, bring your heels together. This is where you assess your knee position. For a perfect fit, you want the middle of your knee to sit directly on the centre of the knee stack. If you're looking for growing room, you want the middle of your knee to land roughly 1.5" below the centre of the knee stack—1" for junior.
Additional Information
Not getting a complete seal while in your butterfly?

If you are having trouble getting a full seal in your new pads, it may be the way you're strapping them up. If this is the case for you, make sure your boot strap and top (above knee) straps are loosened up a bit. The reason you want these straps loose is because they have a direct effect on the rotation of the pad. Therefore, having a loose boot strap makes it easy for your foot and ankle to rotate as the pad moves; same goes for the top straps, as you do not want them pulling down too hard on the thigh rise.