Brian's NetZero 2 Intermediate Goalie Leg Pads
Regular price
$549.99

CAD
Sale price
$494.98

CAD
Save $55.01

CAD
/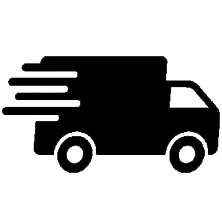 Free shipping for eligible orders over $100.00. Promo is automatically applied at checkout.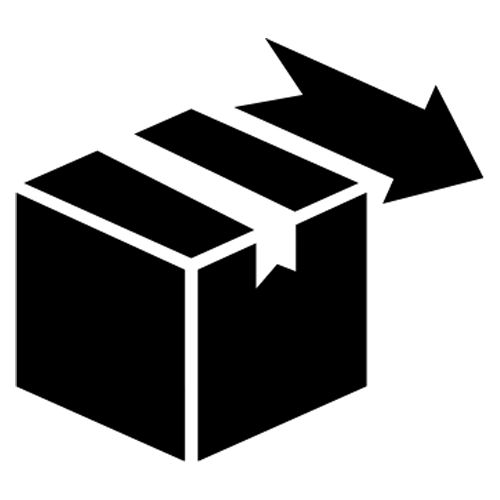 Hassle free returns for unused items up to 90 days after your purchase. Certain exceptions apply for sanitary reasons.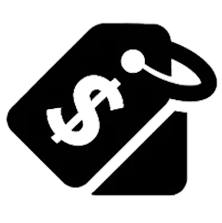 We gladly price match a competitor's advertised price for eligible items. If our price drops within 30 days of your purchase, let us know, and we will refund the difference.
Brian's has revamped the NetZero lineup, with the NetZero 2 Goalie Pads. The NetZero 2 Pads feature a flat face design, and a flexible internal core which is game ready off the shelf.
External Material
The Brian's NetZero 2 pads are wrapped with a synthetic leather material which is abrasion resistant.
Internal Construction
HD foams make up the internal construction of the NetZero 2 leg pads.
Pad Break
The outer roll of the NetZero 2's are squared off and have a Double Break.
Boot Angle
The boot angle is 80 degrees on the Brians Netzero 2 pads.
Leg Channel
The inner leg channel is lined with nylon material, and your shin rests against soft padding for comfortability. The leg channel wraps around the back of the leg with 2 separate pieces. One that sits snug against the leg, keeping the pad secure, and one layer that is beefed up for leg protection.
Knee & Thigh Protection
There is no Knee or Thigh protection sold with this leg pad. Brian's does sell Knee pads separately that attach to the NetZero 2 Goalie Pads.
Strapping
The leg channel features a Smart Strap to secure the pad to your leg. The beefed up secondary level has a buckle strap. The inner knee stacks feature one thick velcro elastic strap. There is also a smart strap for the boot strap, and a separate smart strap for the toe strap.
Sizes & Colors
The NetZero 2 INT Goalie Pads are offered in all White, and all Black. Sizing for the NetZero 2's are available in 30+1, 31+1 and 32+1 in Intermediate.
Read More >
| Feature | Description |
| --- | --- |
| Boot Angle | 80 Degree |
| Category | Performance |
| Customizable | No |
| External Material | Synthetic Leather |
| Heel & Toe Attachment | Separate Smart Straps |
| Internal Construction | Flexible Internal Core, HD Foams |
| Knee & Calf Strapping | Smart Strap |
| Knee Cradle | Nylon |
| Knee & Thigh Protection | None |
| Made In | Philippines |
| Pad Break | Double Knee Break |
| Warranty | 90 Days |
Brian's Leg Pad Sizing Chart

Leg Pad Size

Ankle-To-Knee Measurement

Thigh Rise

21"
12"
6.5"
23"
13.5"
7"
25"
14.5"
7.5"
27+1"
15.5"
9"
29+1"
16"
10"
30+1"
16"
10.5"
31+1"
16.5"
10.5"
32+1"
17"
11"
33+1"
17.5"
11"
34+1"
18"
11"
35+1"
18"
12"
36+1"
19"
12"
37+1"
19"
13"
38+1"
20"
13"
Goalie Leg Pads Sizing
Deciding your Goalie Pads size is crucial for having total control while moving in the crease. Sizing your pads properly is the difference between getting that perfect seal on your butterfly, and feeling clunky or unprotected in the net. Below we have compiled some information to better assist you in deciding which size is right for you.
Ankle-To-Knee Measurement
Your Ankle-To-Knee measurement will give you a good indication as to what "Pad Size" you will need. This measurement can be matched up with the provided sizing chart above.
How to Measure your Ankle-To-Knee

1. In your bare feet, place the soft measuring tape at the inside of the inside of your ankle.
2. Slightly bend your knee.
3. Run the soft measuring tape up your shin, to the middle of your knee.
4. Match your Ankle-To-Knee measurement with the provided sizing chart
What to look for when trying on your new pads.
Once you have your new leg pads, you'll need to make sure they fit you properly. To do so, you'll need to put the pads on with your skates. There a couple things to do to check size, once you have the pads on:
1. Stand straight and bring your feet together. This will show you the overall height of the pad, while on. Your pads should not be taller than your hips. Ideally you want the top of your pad at the half-way point of your thighs. A pad fitted for a young growing goaltender can be a little taller, so a little above the half-way point is normal.
2. Next you want to get in your stance, keep your hands in a ready position, and drop to your butterfly. Without moving your legs to correct your butterfly, bring your heels together. This is where you assess your knee position. For a proper fit, you want the middle of your knee to sit directly on the center of the knee stack. If you're looking for growing room, you want the middle of your knee to land roughly 1.5" below the center of the knee stack (1" for JR).
Not getting a complete seal while in your butterfly?
If you're having trouble getting a full seal in your new pads, it may be the way you're strapping them up. Make sure your boot strap and top straps (above knee) are loosened up a bit. The reason you want these straps loose is because they have a direct effect on the rotation of the pad. Having a loose boot strap makes it easy for your foot and ankle to rotate as the pad moves. Same goes for the top straps, as you don't want them pulling down too hard on the thigh rise.