Vaughn Ventus SLR2 Pro Senior Chest & Arm Protector
Regular price
$449.99

CAD
Sale price
$359.98

CAD
Save $90.01

CAD
/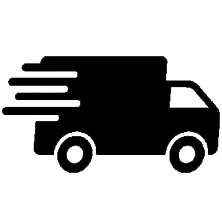 Free shipping for eligible orders over $100.00. Promo is automatically applied at checkout.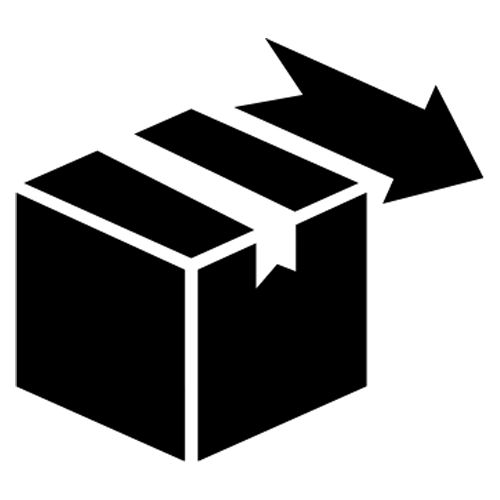 Hassle free returns for unused items up to 90 days after your purchase. Certain exceptions apply for sanitary reasons.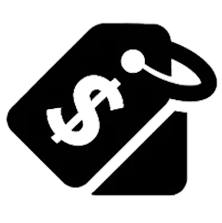 We gladly price match a competitor's advertised price for eligible items. If our price drops within 30 days of your purchase, let us know, and we will refund the difference.
Vaughn is back with an improved senior pro Ventus chest protector for 2019. The SLR2 chesty features HD foam lightweight protection as well as a mesh base for easy break-in and padding with adjustability for that custom feel.
External Material
The Vaughn Ventus SLR2 is mainly composed of mesh to accommodate breathability as well as a quick break-in period so that you can start using your new chest comfortably in no time.
Internal Foams
Vaughn uses HD foams throughout the chest for added protection and molded plastic elbow cups. All the materials Vaughn uses are designed to offer great protection while remaining light and easy to break-in.
Shoulder Caps
The shoulders on this Ventus chest protector are extra wide for maximum coverage as well as a large shoulder floater cushion using air padding to keep the shoulders more square and offer better protection from shots.
Adjustable Arms
Vaughn chest protectors may not be the most adjustable but they do offer some areas you can tweak to make it feel great. The arms feature 4 adjustment points to tweak and change how snug your arms are.
Elbow Caps
Using molded plastic elbow cups, Vaughn's SLR2 chesty gives a comfortable feel while still allowing you to move freely. The arm floaters feature protection from all sides, eliminating gaps and using molded plastic to offer maximum protection.
Back Straps
The back and shoulders of this Vaughn chest protector are fully adjustable, allowing you to lower or raise the chest and shoulders as well as changing the floater position.
Sizes & Colors
The Vaughn Ventus SLR2 chest protector comes in 4 sizes ranging from S-XL. The standard colour option is black and yellow.
Read More >
| Feature | Description |
| --- | --- |
| Adjustable Arms | 4 point elbow adjustment |
| Back Straps | Yes |
| Category | Performance |
| Customizable | No |
| Elbow Caps | Molded plastic |
| External Material | Mesh |
| Internal Foams | HD foams |
| Shoulder Caps | Extra-wide |
| Warranty | 90 Days |
Vaughn Ventus SLR2 Pro Senior Chest Protector Sizing Chart
Chest Protector Size
Torso Length
Arm Span
Small
19.5"
50.5"
Medium
20"
52"
Large
20"
54"
Extra Large
21"
58"
Vaughn Chest Protector Fit
Between Vaughn's two lines, Velocity and Ventus, the fit in the torsos are very similar; however, the Velocity line has longer arms than the Ventus line, size by size. When compared to their competitors, it's the same story: torso lengths are fairly similar, but Velocity arm lengths are longer than most.
Goalie Chest Protector Pad Sizing
Sizing a chest protector is important to ensure the goaltenders range of motion (ROM) is uninhibited, while still offering complete coverage from impact. There are steps necessary to finding the right fit in your chest protector, and the first is to know your measurements. Here at The Hockey Shop, we like to use two measurements: torso length and arm span. Once you have these two measurements, match your measurements to our sizing charts.
Sizing before Purchase
To fit for a properly sized shoulder pad, you will need a soft tape measurer to measure and record your chest measurement. To do this, find the widest point of your chest (usually just below your armpits) and measure the circumference. Record the measurement in inches and compare to the available sizing charts in each brand. Also compare your height, weight and age to find your best fit.
Sizing after Purchase
To fit your proper sized chest & arm protector, you will need a soft tape measurer, a pen and paper, and the assistance of a helper.

Arm Span
To measure your arm span, hold your arms out and measure from wrist to wrist. Start from the bottom of one forearm (you'll see a bone where your wrist is) and measure to the other; make sure to not measure from fingertip to fingertip, as hand size is not relative to arm length.

Torso Length

1. Have your helper locate the bony bump at the base of your neck (this is located where your shoulders meet your neck). This is your 7th cervical vertebra (C7).
2. Place your hands on your hips, point your fingers down, and your thumbs in a horizontal position around your back, forming an imaginary line.
3. Taking the tape measurer, have your helper measure from your C7 to the imaginary line, and you will have your torso length.
Once you have these two measurements, cross-reference them with our available sizing chart.
Sizing after Purchase
After receiving your chest & arm, you are going to want to check if your size fits the following criteria:

1. The arms end just before your wrist. This is important because you want to ensure that the wrist portion of the arms do not interfere with your blocker and trapper—this still provides adequate growing room for the blocker and trapper, which usually last you 1 to 2 years. Depending on the model, adjustable arms may be an offered feature, which is an added bonus for goaltenders that are still growing.
2.Your elbows fit securely in to the pocket of the elbow protection, and do not shift too far away from them. Keep in mind, arms usually have to be adjusted while putting on your chest & arm.
3.Make sure the shoulders of the chest & arm are sitting comfortably atop, and wrapped around your shoulders. This can be seen visually by looking at the collar of the chest & arm; you want the collar
Each brand of chest & arms will have not only a different shape, but also a slightly different fit.