Vaughn Ventus SLR2 Pro Carbon Senior Goalie Pants
Regular price
$429.99

CAD
Sale price
$343.98

CAD
Save $86.01

CAD
/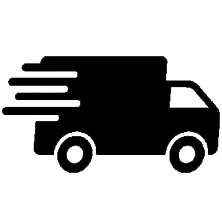 Free shipping for eligible orders over $100.00. Promo is automatically applied at checkout.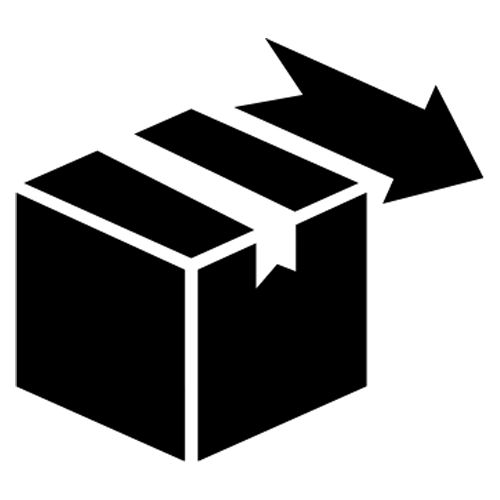 Hassle free returns for unused items up to 90 days after your purchase. Certain exceptions apply for sanitary reasons.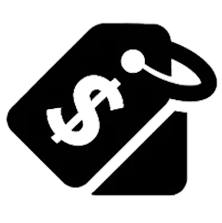 We gladly price match a competitor's advertised price for eligible items. If our price drops within 30 days of your purchase, let us know, and we will refund the difference.
The new Vaughn Ventus SLR2 Pro Carbon goal pants have seen a major upgrade this year. Designed to be light and thin, these pants still give out massive size in order to promote confidence in the crease. With a wide cut fit your chest and the padded inner belt, these pants have every new feature while keeping to their traditional style.
External Material
The SLR2 Pro Carbon pants use Nylon and vented mesh to allow for breathability and to promote a faster break-in period. The nylon adds wear resistance while the mesh keeps everything cool and easy to move in.
Fit
The new Ventus Pants have an extra wide cut around the top in order to accommodate tucking your chest. The legs have a wide cut with a slight curve for maximum coverage. These pants give a customized feel between the 3 slide clips and the lace adjustments.
Waist Closure & Internal Belt
The inner belt feature additional padding for added comfort and durability. This allows the pants to sit up on your hips without needing to wear the pants too tightly.
Hip Protection
The Vaughn SLR2 uses molded kidney protection to ensure your covered, Vaughn also adds in extra tail bone cushioning and hip cushions promising a very protective and very comfortable fit. Lastly they include an extended upper tail bone insert using HD foams.
Groin Protection
Vaughn includes a 5" crotch stretch panel for added mobility and stretch. Along with this feature, they include contoured free flex padding in the groin to provide coverage even when you're mid-slide.
Thigh Protection
The thigh protection is the main focus of these pants, featuring carbon fiber inserts for light weight protection as well as HD foams. The SLR2 bottoms include HD 5-hole padding on the inner thigh as well as double padding in the thigh extension.
Knee Pad Attachment
These SLR2 pants work best with a knee pad that you can lace in to keep in place.
Sizes & Colors
Available in Black, Navy and Red as well as custom colours and striping options for any team colours. The sizes available ranges from Small-XXL.
Read More >
| Feature | Description |
| --- | --- |
| Belt/Lace Closure | Both |
| Category | Elite |
| Customizable | Yes |
| External Material | Nylon, Mesh |
| Groin Protection | HD Front flex pads |
| Hip Protection | Cushion padding |
| Internal Belt | Yes, Padded |
| Knee Pad Attachment | Lace-In |
| Leg Extension | No |
| Made In | Canada |
| Sizes | S-XXL |
| Suspender Buttons | Yes |
| Thigh Protection | Carbon fiber/HD foams |
| Warranty | 90 Days |
Vaughn Senior Goal Pant Sizing Chart
Goal Pant Size
Waist Size
Extra Small
24" – 26"
61 – 66 cm
Small
28" – 30"
71 – 76 cm
Medium
32" – 34"
81 – 86 cm
Large
36" – 38"
91 – 97 cm
Extra Large
40" – 42"
102 – 107 cm
Extra Extra Large
44" – 46"
112 – 117 cm
Goalie Pants Sizing
Goalie pants offer substantially more protection than their player counterparts: the hips are reinforced with high-density foam instead of a thin layer of nylon/elastic, the thighs of a goal pant are usually squared off for coverage purposes and made with thick plastic and foam while the waist is also beefed up to protect vital organs. Lastly, the way the two pants move is even different: player pants are designed to move back and forth while goal pants are more effective for lateral movements.
Properly sized goal pants are the difference between having your chest protector ride up and seamless integration for unrestricted movement. After all, they do connect the biggest pieces of gear a goaltender wears—their chest/arm and leg pads.
The first step is to approximate the size using the sizing charts listed on any individual goal pant's product page on our website. Usually this is accomplished by matching a waist to a given size. Sometimes companies (ex. Vaughn) will list an oversized waist; you can match your size by adding 8" – 10" to your measured size to effectively use the chart. Matching up waist sizes exactly isn't always necessary. It is very common for goalies to wear pants that are wider to increase net coverage, mobility and comfort.
Unlike player pants, the goalie version isn't necessarily always worn directly on the waist. It is very common for goaltenders to wear their pants high on the waist (oversized) with suspenders, or so low and loose (undersized) that the leg pads are the only things holding them in place. After deciding which one feels more comfortable for your playing style, it is important that the pant is sized such that they terminate above the kneecap—leaving ample room for the knee wing of the leg pad to rest on the inside edge of the knee.
Another thing to consider is if the goalie wears his/her chest protector tucked into the pant or outside. If you're the former, a pant with an internal belt, non-tapered waist and bigger size is going to accommodate the extra bulk from the chest/arm. On the other hand, if you're wearing the chest protector on the outside, a tapered waist is going to reduce interference and improve feel.
Lastly, it is crucial to ensure that the pant works well with additional knee protection and the leg pads as well. We recommend trying everything on at once to make sure there is limited interference and that there is enough space in the thigh cradle (inside the pant's leg) for knee protection to reside without overly restricting movement.