CCM Tacks Vector Premier Senior Hockey Pants
Regular price
$164.99

CAD
/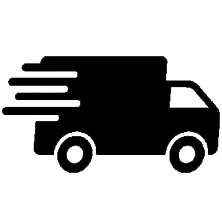 Free shipping for eligible orders over $100.00. Promo is automatically applied at checkout.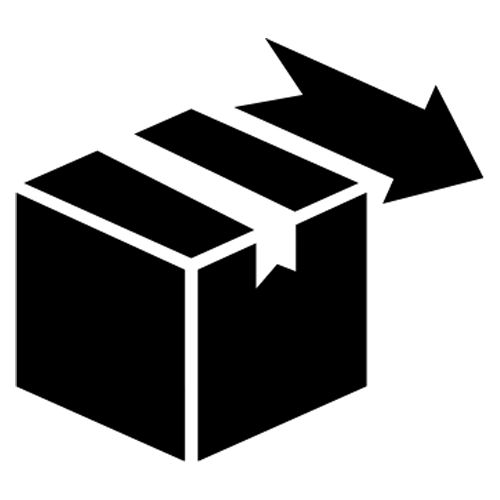 Hassle free returns for unused items up to 90 days after your purchase. Certain exceptions apply for sanitary reasons.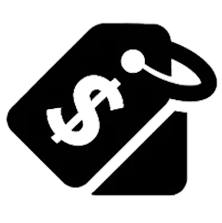 We gladly price match a competitor's advertised price for eligible items. If our price drops within 30 days of your purchase, let us know, and we will refund the difference.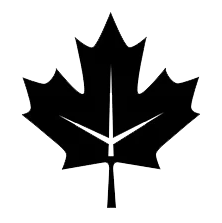 Please note that due to shipping restrictions The Hockey Shop is unable to ship this item outside of Canada.
The Tacks Vector Premier hockey pants are a Source for Sports exclusive pad from CCM for the 2022 season. These pants combine the AS-580 model with higher-end features also found on the highest-end AS-V and AS-V Pro at a more affordable price point. Features on the Vector Premier include JDP hip caps, a 400D nylon shell, and D3O in the spine.
External Materials
The shell is made of 400D nylon with abrasion-resistant panels over the front, sides, and back. 400D nylon is a tough nylon weave that is also featured on the AS-V Pro at the highest price point, so you know you are getting some of the best material CCM provides for hockey protective gear. The side panels on this variation have also been made extra cut-resistant.
Thigh Protection
The thigh area is protected with the use of floating molded PE plastic caps with PE foam. The PE foam helps further cushion your leg, keeping you comfortable in your gear while you play.
Hip Protection
The hip area uses JDP caps to help keep your hips protected by dispersing force away from the point of impact. The inside is covered with a sublimated comfort liner, which simultaneously keeps you comfortable while also repelling moisture and odour.
Spine Protection
The exposed foam spine includes D3O, which is CCM's most protective foam. It also includes a compress-molded spine lining, which can also be found in the AS-V and AS-V Pro. D3O is a military-grade foam that is soft to the touch and hardens when it comes in contact with hard impact. It is highly shock-absorbant, which is why CCM includes it in only their top gear.
The spine's design includes a seamless transition into the tail pad to increase comfort.
Kidney Protection
Similar to the AS-V Pro at the highest price point, the molded PE caps in the Vector Premier provide elite-level protection for the kidneys. The caps' molded framework and sublimated comfort liner add some softness to the kidney area, effectively making them much more pleasant to play hockey in.
Belt/Lace Closure
The Vector Premier pants use an internal belt system and a hockey lace closure for a more low-profile look and to allow you to tailor the pants perfectly to your size. The stabilized belly pad with the sublimated liner is made to be flexible, supportive, and comfortable.
Leg Zippers
The pants have a 1" length adjustment zipper, as well as inner leg zippers to help you further improve the leg fit and size.
Sizes & Colors
The CCM Tacks Vector Premier Senior Hockey Pants come in Small, Medium, Large, and XLarge sizes.
Read More >
Feature
Description
Belt/Lace Closure
Internal Belt System
>Hockey Lace Closure
Category
Performance
Source for Sports Exclusive
External Material
Pro-Cut 400D Nylon Shell
Max Coverage Anatomical Shield Design
Hip Protection
JDP Hip Caps
Kidney Protection
Molded PE Cap
Liner
Sublimated Liner
Leg Zippers
1" Extension Zipper
Inner Leg Zipper
Sizes
S - XL
Spine Protection
Exposed Foam Spine w/D3O Foam
Compress-Molded Spine Lining
Tailbone Protection
Seamless Transition to Tailpad
Thigh Protection
Floating Molded PE Plastic Cap
PE Foam
Warranty
90 Days
CCM Hockey Player Pants Sizing Chart
Hockey Player Pant Sizing Information
When sizing for player pants, preference will largely determine how loose the waist of the pants fit. Your pants should fit comfortably around you, and most people like the waist to fit snug, but not too tight. A pant should fit so the belt is sitting right above your hips and around your waist.
Pants come equipped with at least one belt or fastening system to help them secure to your waist. You want to make sure that they are comfortable but not too loose so that they shift or fall down as you move or skate.
You may choose to use suspenders to help hold the pant up, however they are not required by any means. Most pants will come with suspender "buttons" to fasten to, but make sure you double check with the model you are interested in to make sure. Suspenders can be helpful when you are fitting growing to allow for growth room as it will allow you additional length, without having to keep a tight waist. Pants are also available in "Long" or "Tall" versions which offer 1" additional length without having to move up a waist size.
Fitting for Growth Room:
To fit a pant for growth room, make sure the pant fits securely around the waist, and the belt of the pant is sitting just above the hip bones. You want the pant to come down as far as possible however if it is fit too big, it will interfere with the shin pads and restrict movement. As a general rule, a pant with growth room should be in line with the bottom of the knee cap when standing straight legged and fastened at the waist. When you bend your knees and move into a 'hockey stance' the pant should slide up the knee and end up around the middle of the knee cap. A pant is too small once it does not reach the top of knee cap, standing straight legged.
Fitting for True Size:
To fit a pant true to size, make sure the pant fits securely around the waist, and the belt of the pant is sitting just above the hip bones. You want the pants to be long enough so they protect your thighs but not too long so that they interfere with your shin pads. We recommend a pant to fit between the middle and top of the knee cap, when you are standing straight legged. When you bend your knees and move into a 'hockey stance' the pant should slide up to fall in line with the top of your shin pads.
When viewing sizing online, most Pants will be offered in Small, Medium and Large and Extra-Large. Sizing charts are provided and on each product to double check where you line up and as well list all the sizes available. These charts are for reference only and personal preference is a factor as well when looking for the best fit. Protection levels will vary depending on the model you choose. As a general rule, the higher price points will offer more hip, kidney and tailbone protection without too much bulk. You can get a good quality pant at a lower price point but the fit, protection or movement of the pant may be somewhat compromised
Compare your height weight and age and waist size to the charts provided to find your best fit. If you are looking at a "Tall" version of a pant, the waist size on the chart will be accurate, however the length will represent that of the next size bigger.