Bauer Supreme M5 Pro Junior Hockey Skates
Regular price
$599.99

CAD
/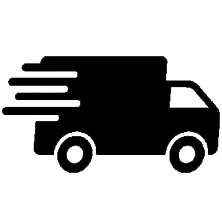 Free shipping for eligible orders over $100.00. Promo is automatically applied at checkout.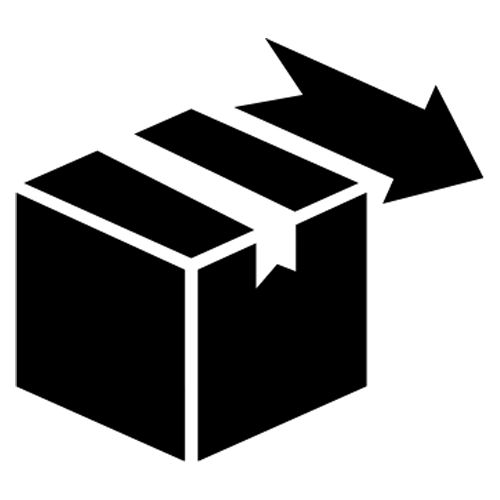 Hassle free returns for unused items up to 90 days after your purchase. Certain exceptions apply for sanitary reasons.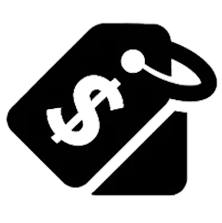 We gladly price match a competitor's advertised price for eligible items. If our price drops within 30 days of your purchase, let us know, and we will refund the difference.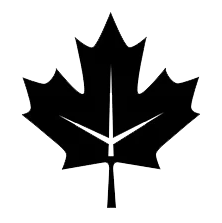 Please note that due to shipping restrictions The Hockey Shop is unable to ship this item outside of Canada.
Transitioning from the S-series to the M-series of skates, Bauer's Supreme line debuts the M5 Pro skates as a new high-performance skate for 2022, second only to the Mach. Similar to the Mach, the M5 Pro rolls out many new and effective technologies to get you to the next level, including AMP Flex Facing technology, a 3D Lasted Carbon CURV quarter package, Aerofoam+ ankle padding, a LockFit liner, and a Choose Your Own Steel initiative.
Skate Fit Profile
The M5 Pro Junior skates come in standard D and EE-size skates. D is a good size for regular-sized feet; wider feet may fit better in EE skates. The skates are also thermoformable, so you can bake the skates to fit closer to size.
Boot Construction & Stiffness Profile
A key component of the Supreme line is the load and transfer systems, and the M5 Pro's build is designed to increase the player's ability to get the most out of their stride. Bauer integrated 3D Lasted Carbon CURV Composite in the construction, which makes the skate both lightweight and thermoformable. The Thermoformable Anaform Upper adds to the moldable properties of the boot.
Liner & Internal Padding
The liner is made of sublimated hydrophobic microfibre to keep your feet cool, dry, and fresh for longer on the ice. The skates use Aerofoam+ Technology in the ankle padding, which is designed a bit thicker than conventional foam for more comfort, and it is also more form-fitting and thermoformable.
Asymmetrical Toe Cap
For a better overall fit and to negate any unused space within the boot, Bauer turned to using an asymmetrical toe cap, a concept that has been observed in previous high-end Bauer skates. This isn't necessarily new technology, but Bauer went ahead with the Supreme M5 Pro skates and enhanced the toe further for an even better fit.
Tendon Guard
Bauer's original Flex tendon guard has been refined in the new Reflex tendon for 2022. This tendon does not use inserts, and its aggressive shape and flex notches add spring to your stride while keeping it tough enough to recoil back quickly, ready to strike again.
This feature was originally only available in the Senior Ultrasonic and 3S Pro variations, but now in 2022, the Reflex guard is also a feature of the Junior M5 Pro skate.
Tongue
The M5 Pro skates are equipped with a Reflex Classic Pro felt tongue for a comfortable, more traditional feel that will also provide the premium protection needed against slashes, shots, and lace bite. The felt is thick and high-quality while also being optimized for greater malleability and range of motion.
Insoles
The Supreme M5 Pro skates use a Lock-Fit footbed, completing the lining. Lock-Fit is designed to, as the name suggests, lock your foot in place and make it easier for you to push off and keep control of your skating.
Lacing System
Following a similar theme to the Supreme protective lines, the M5 Pro Junior skates also implement AMP, or Active Motion Performance flex into the skate. AMP Flex Facing is an area in between the second and third eyelets with increased forward flex for a better range of motion. This innovation was introduced to help skaters tie their skates to the top eyelet while retaining optimal flex in their ankles.
Steel Runner, Holder & Blade Profile
To hold the blade in place, the Supreme M5 Pro skate uses Tuuk Lightspeed Edge, which is the same as it was in the previous Supreme Ultrasonic skates. The runners provided on the skates are Bauer's LS Pulse SS runners, high-end steel designed for optimal glide and durability when on the ice for longer or more often in the week.
Graphics
Keeping to the classic theme of the Supreme line, the M5 Pro is mainly coloured black with yellow, cybernetic graphics and accents. "M5 Pro" and the new Bauer logo are also on display above the ankles and heel.
Read More >
Feature
Description
Category
Elite
Sizes
1-3.5 (D & EE Widths)
Quarter Package
3D Lasted Carbon CURV Composite
Liner
Lock-Fit
Internal Padding
Lock-Fit
Aerofoam+
Tongue
Reflex Classic Pro Felt 52oz
Insoles
Lock-Fit
Outsole
Composite
Heat Moldable
Yes
Thermoformable
Anaform Upper
Holder
TUUK Lightspeed Edge
Steel
Tuuk Pulse SS
Holder Warranty
365 Days
Boot & Steel Warranty
90 Days
Bauer Junior Player Skates Sizing Chart

Skate Size
USA
EU
UK
CM
1
2.5
33.5
1.5
21
1.5
3
34
2
21.4
2
3.5
35
2.5
21.8
2.5
4
35.5
3
22.2
3
4.5
36
3.5
22.6
3.5
5
36.5
4
23.1
Hockey Player Skate Sizing Guide
Things to consider:

Age
Measurement from longest point of foot (cm)
When sizing for the correct size of a skate, we always advise taking the measurements below from a sitting position and not standing upright. Additional weight on your foot/feet can skew your result and misrepresent your foot size. The reason for this is that as you put your full weight on your feet, the arch of your foot will collapse and cause your foot to appear wider or longer than it actually is.
As well, please be aware that skate sizes and shoes sizing do not match exactly. As a general guideline, skate's size 1 - 1 ½ sizes smaller than shoes.
It is ideal for a player to have a tight, snug fit both in length and width as this will provide the best performance and durability. If a skate is too big you will feel your feet slide around and you will not get the full performance out of the skates and can also develop calcium deposits - Haglund's Deformity or "Bauer Bumps" for lack of a better term although this issue doesn't only occur with Bauer models.
An Ideal Fit
Stand with your skates laced and your heel snug in the heel cup. Your toes should just barely feather the end of the toe box. Bend forward into a skating stance. Your toes should pull back slightly from the toe box. Once heat fit, your foot should slide back into the foams of the skate and the length you felt in your skating stance will more-or-less become you standing size.
To obtain the measurement above you will need a soft tape measure and a pen. Start by placing the tape measure flat along the ground in a straight line. Sitting in a chair, place your foot down with the longest point of your foot (usually big toe, or second toe) in line with the edge of the tape measure. Make sure you keep your weight off of your foot. Take a pen and mark the tape measure where the edge of your heel ends. Record this length in cm. This measurement will correspond with the sizing charts in each brand below, if you do not see your exact measurement, select the size with the next size increment above your measurement (i.e. you measure 24.9 cm, you would select 25.1 cm or Size 6).
Sizing Children for Growth Room
If you are purchasing skates for your child, it is common and usually recommended to add some additional room in the skate to increase the last, we recommend no more than 1 full size. Feet stop growing around ages 15 – 15 ½, and from ages 14 - 15 ½ we would recommend adding only half (1/2) a size in length. Follow the same measurement instructions as above, once you obtain your true size move up ½ or 1 size.
***Sizing of skates is very preference based and these measurements will not guarantee a fit that is right for you. Please use these as general guidelines, for the most accurate fit we always recommend getting measured by a professional skate fitter at our store or your local pro shop.***